When you enter the life of crystals and lenses you are confronted with the constant presence of rainbows and all possible kinds of colors. Most surfaces we are used to reflect only few parts of the spectrum and absorb the rest. Have a look at what is out there that your eyes rarely touch, praised to even be a sign of god congratulating those that made it through the flood. Seems like we made it, then.

In my previous work I have been wondering why the colors of in my pictures have this weird, rainbowy touch to it. I was surprised by the strong blue/yellow color contrast so this time I thought I will dig deeper and try to find that hidden rainbows that lurk between the crystals.

The rainbows were so jumpy and evasive that I failed in the beginning to take pictures and so I switched to making a video, investigating where they are hiding and what they are doing there. Looks like they are having a party, though!
The music that is running in the background (it is not edited into the video, it is live) is Force Inc. / Mille Plateaux.

This is the stone that I am looking at through my new (old) crystal ball zooming device. I am shinging light on it through my LED lamp: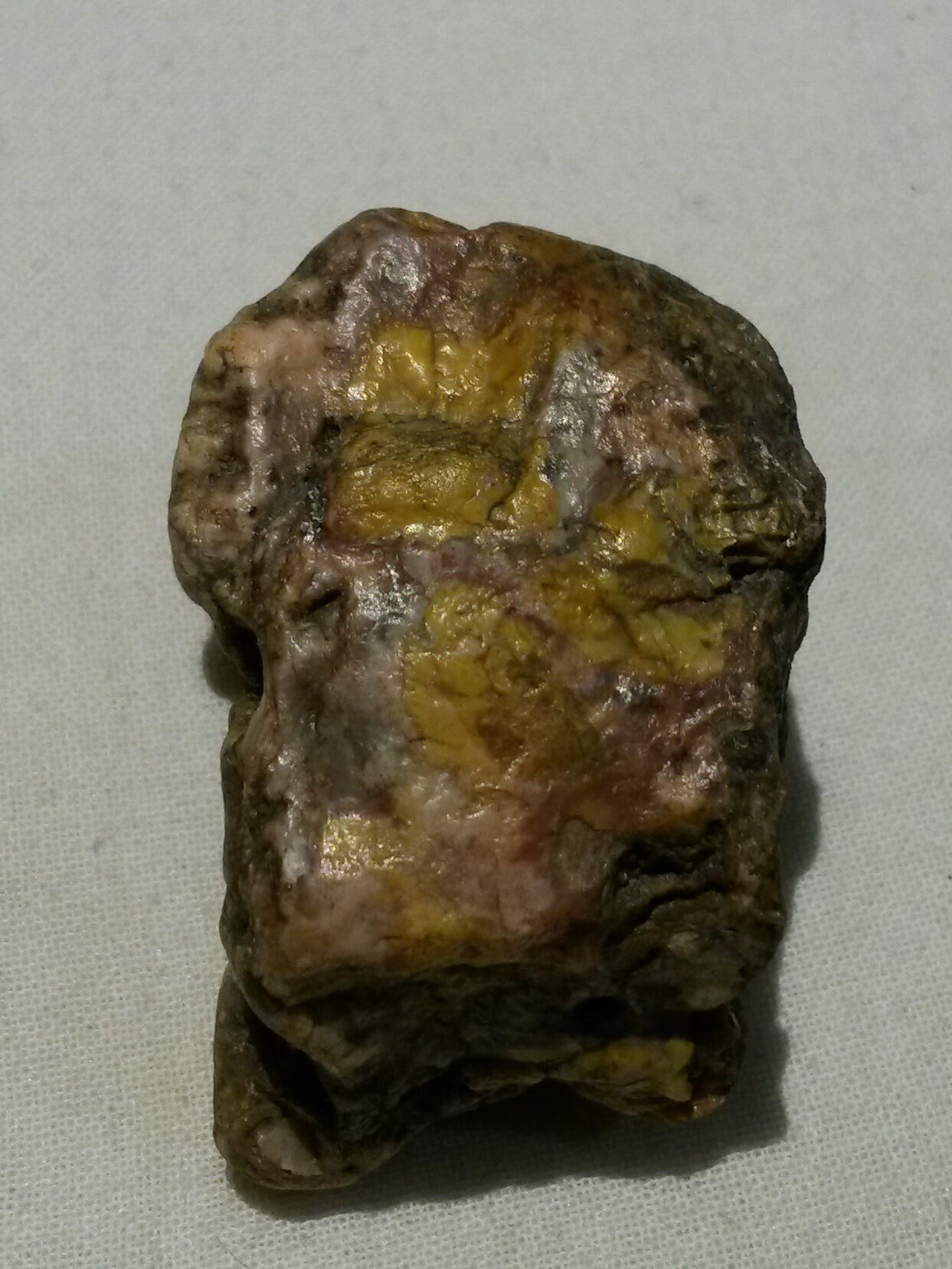 And this is my new (old) super steam-punk magnifier that has a beautiful tearing of reality if you look at it from the right angle: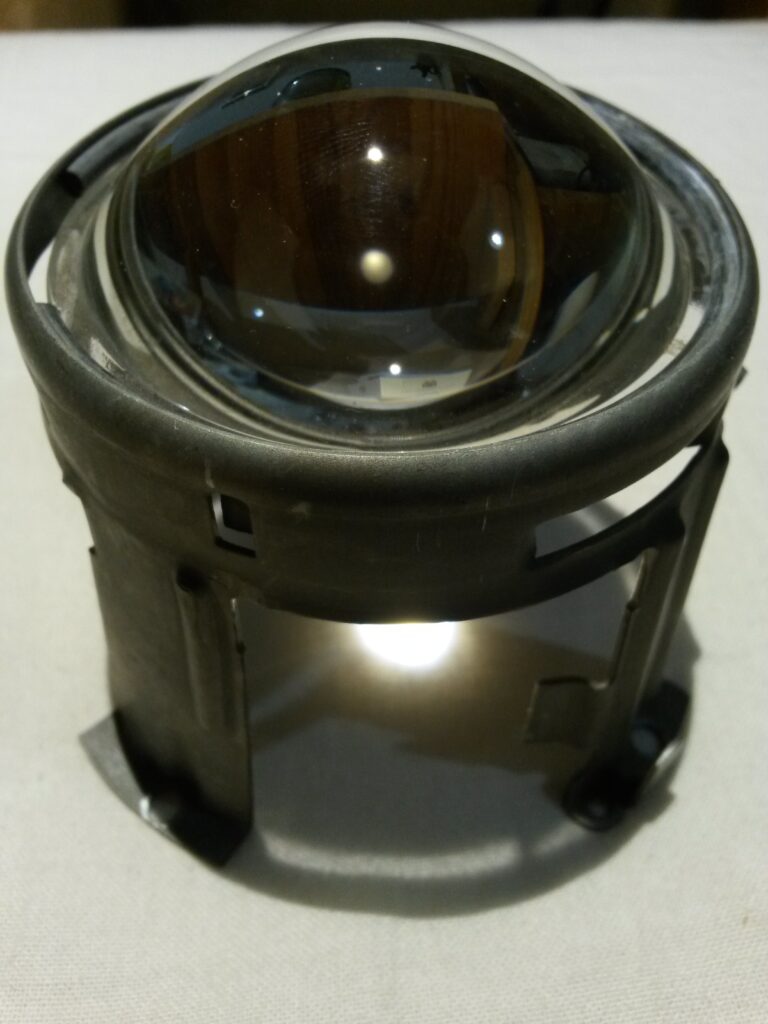 If you put both together it looks a little like this: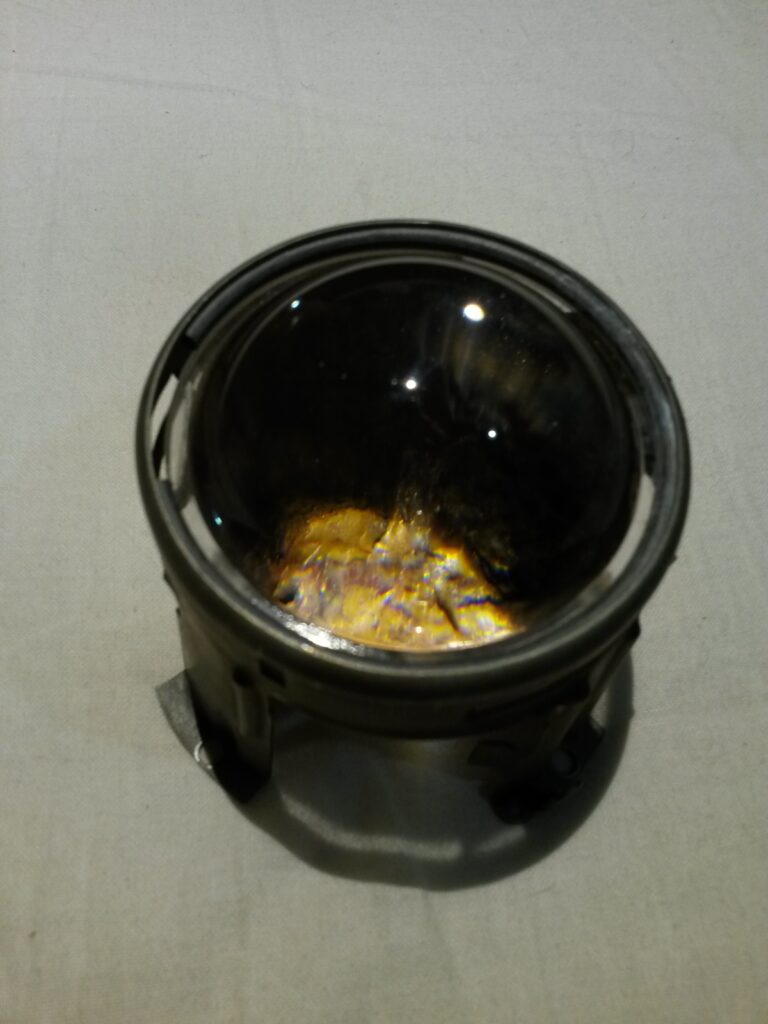 If you then add a 300mm macrolens and look closely you can see the streams of light ripping appart. Voila!